HOW A PRACTICE OF GRATITUDE CAN CHANGE YOUR LIFE AND BUSINESS
Michele Bailey has endured her share of struggles as a leader, at one point nearly losing her business. In her latest book, The Currency of Gratitude, she candidly shares her moving and straightforward guide to enabling business growth using gratitude as currency. Through a collection of stories about cultivating a business brand and business culture centered on expressing thankfulness, Michele provides a unique approach to addressing people's need for meaningful acknowledgment and offers readers the opportunity—through reflection questions and goal-setting exercises—to get clear about for whom and for what they are thankful—and how to transform their professional lives as a result.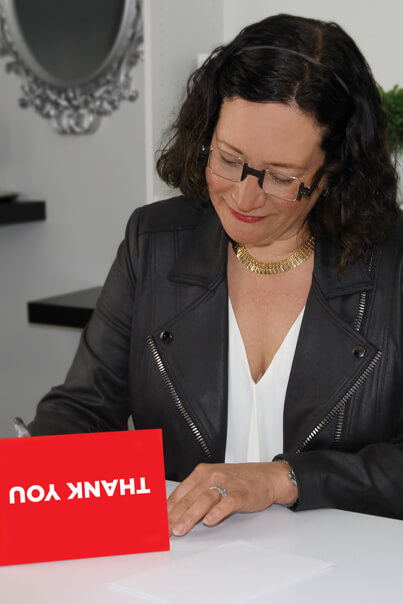 Her speaking topics include:
– The Currency of Gratitude
– Branding from Within™
– Employee Wellbeing
– Succeeding as a Woman Business Leader
– Entrepreneurial Resiliency
Interested in learning more about Michele as a speaker?